June 2019
Gog start, pre order!
Rapid deployment of multi site environment, based on docker, docker compose choreography is convenient to add directly, each site uses an FPM instance independently, the performance is better
Link: flxxyz/fast-deploy-website
---
I feel good recently
TX Hong Kong like a bomb? Now that we're moving into China, we'd better move to China
I used the panel and built it by hand. Now I still use the old version of pagoda. I plan to back up the site and reset the server. I used docker to configure the instance on the virtualization device in the house a few days ago
After reading the last article, it was published two months ago. Wow, I've been playing at home for more than a month
Think about what you do at home, sleep, play games, watch movies, write code, read books, participate in activities, model making, garbage collection, proper exercise, room arrangement.
The approximate time allocation is shown in the figure below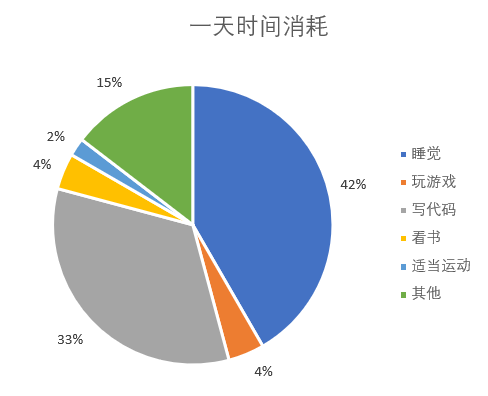 I spend about 10 hours watching the hand ring every day? Of course, the simple and fast way to play wild scuffle is really good. There are four fixed map scenes and one activity map. The fixed map playing method can launch new activities within a certain period of time. The new activities will fine tune the objects in the scene and add some specific playing methods. The reward mechanism of the team is also very clever. Unless you are 123 from the bottom, there will be rewards for each game The competition is similar to the qualifying competition, the victory will obtain the cup (the hero individual cup and the total cup), the total trophy will only accumulate all the time, the failure will only reduce the hero individual trophy, playing for a long time is really toxic.