Product display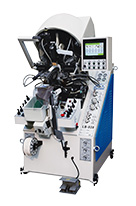 Upgrade 1: claw pan traverse
Upgrade 2: the front and rear position of claw plate can be adjusted at will
Upgrade 3: rising speed of the second stage of the brace
Upgrade 4: table function of operation box
Upgrade 5: gravimeter positioning
Upgrade 6: waist connection
Upgrade 7: quick change of retainers
Upgrade 8: automatic adjustment of upper tension
Upgrade 9: optional automatic gluing
Specifications

Dimension (L × w × h)
1680×980×1980mm
Packing size (L × w × h)
1780×1150×2200mm
Yield 2200 pairs / 8Hr
Electric heating ma1600w / B: 500W
Service pressure 30-50kg / cm2

Hydraulic oil standard: anti-wear 68 ා, cold area recommended to use 46 ා. 110 liters.
Specifications

Pump: 19littres
Fuel tank: 60litres
Horsepower: Hp4
Transformer: 3.0kw
Voltage: 380V
Machine size: mm1110 × 1660 × 1830h

Machine package size: mm1150 × 1850 × 1920h

Equipped with a claw quick adjustment mechanism, it can quickly locate according to the shape of the rib in a few seconds.
With PLC control, it can store 200 types of shoes.
The kneading claw can be adjusted quickly, and the shape of claw, fastener and sweeper is low.
Unique automatic balance hydraulic system, the upper does not run, the back of shoes is compact.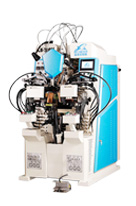 The middle and back upper machine is formed and bound in one time, which is compact, time-saving and labor-saving
Unique left and right foot automatic transfer gluing function, point type precise glue line
Middle upper compression and binding structure, automatic balance, to ensure the automatic fit of the middle upper
Adopt advanced PLC electric control system, accurate and sensitive; computer memory storage of 200 kinds of shoes, ready to use
It's more compact with two upper panels
Quick and accurate adjustment
Specifications

Dimension (L × w × h)
1680×980×1980mm
Capacity: 2000 pairs / 8Hr
Net weight N.W: 1200 kgs
Gross weight G.W: supplied by our company
Power: 2HP
Heating: 2500W
Oil pressure: 45kg / cm2

Hydraulic oil standard: 100 liters.
Automatic memory universal press machine-T72/AB PLC
1. The application of automatic memory linear fitting technology can solve the problem of uneven pressure of sole fitting, and further reduce the production cost.
2. The unique pressure balancing technology solves the running problem of shoe last and upper, and greatly improves the texture of shoes.
3. The precise positioning technology of the toe solves the deformation problem of the pointed shoe last and ensures the consistency of shoe styles.
4. According to the strict European safety production standards, the occurrence probability of industrial accidents in the production process is reduced, and the accident risk is reduced for enterprises. hydraulic universal sole pressing machine has automatic forming level, more information rubber department organization will be displayed on the bottom right corner of the top of the shoe. This machine has PLC channel, which can keep the shape of shoes in the ideal state.
Product specification:
Daily average output: 1500 pairs
Horsepower: hp1,5
Maximum working pressure: 80 pa
Minimum pressure: in the peak period of shoe making (to avoid labor accidents)
Maximum pressure: pressure in actual operation
Pressure change: from 0 "- 60"
Air consumption: 20 L / 6 pa
Net weight: 850kg
Gross weight: 990kg
Machine size: 97cm × 100 × 187h
Machine package size: 115cm × 115 × 205h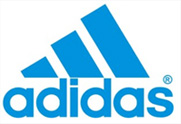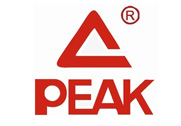 "Blue wave king" brand series products are shoes machine equipment developed and manufactured by Dongguan air show Precision Machinery Technology Co., Ltd. The company is located in Houjie Town, Dongguan City, which is a famous manufacturing city in the world. We have a highly efficient engineering team of experts, engineers and technicians in the machinery industry. With them as the technical pillar, we have honed and competed in the environment of many advanced shoe-making equipment enterprises. We have broken through many key technical difficulties and created our excellent quality