Mobile application access
Mobile applications are accessed to the microblog open platform, mainly in the form of SDK. The microblog provides iOS and Android SDKs, providing simple and easy-to-use microblog function access services for third-party mobile applications, so that third-party clients can log in with microblog account numbers, share content to microblog (directly through the official microblog client) Wblinks, hot content output and other functions.
Weibo Basic SDK
It mainly provides two common access functions for developers: first, log in with a microblog account, and second, share to microblog, Mobile client access 。

1. Log in with your Weibo account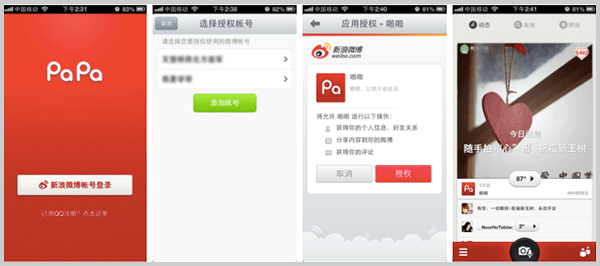 2. Share to Weibo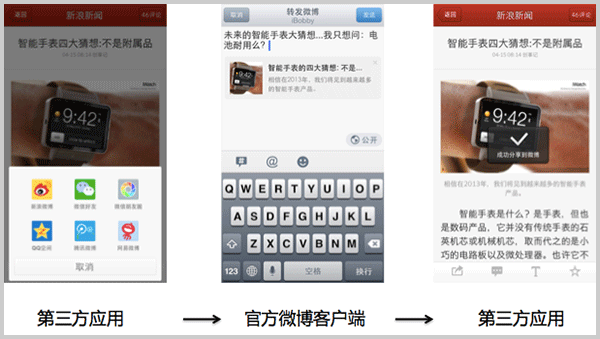 iOS SDK
Android SDK
Weibo Content SDK
In your mobile application, users can browse the high-quality content stream output by the microblog recommendation engine algorithm, which currently includes microblog hot stream, microblog hot stream, microblog video recommendation stream, etc.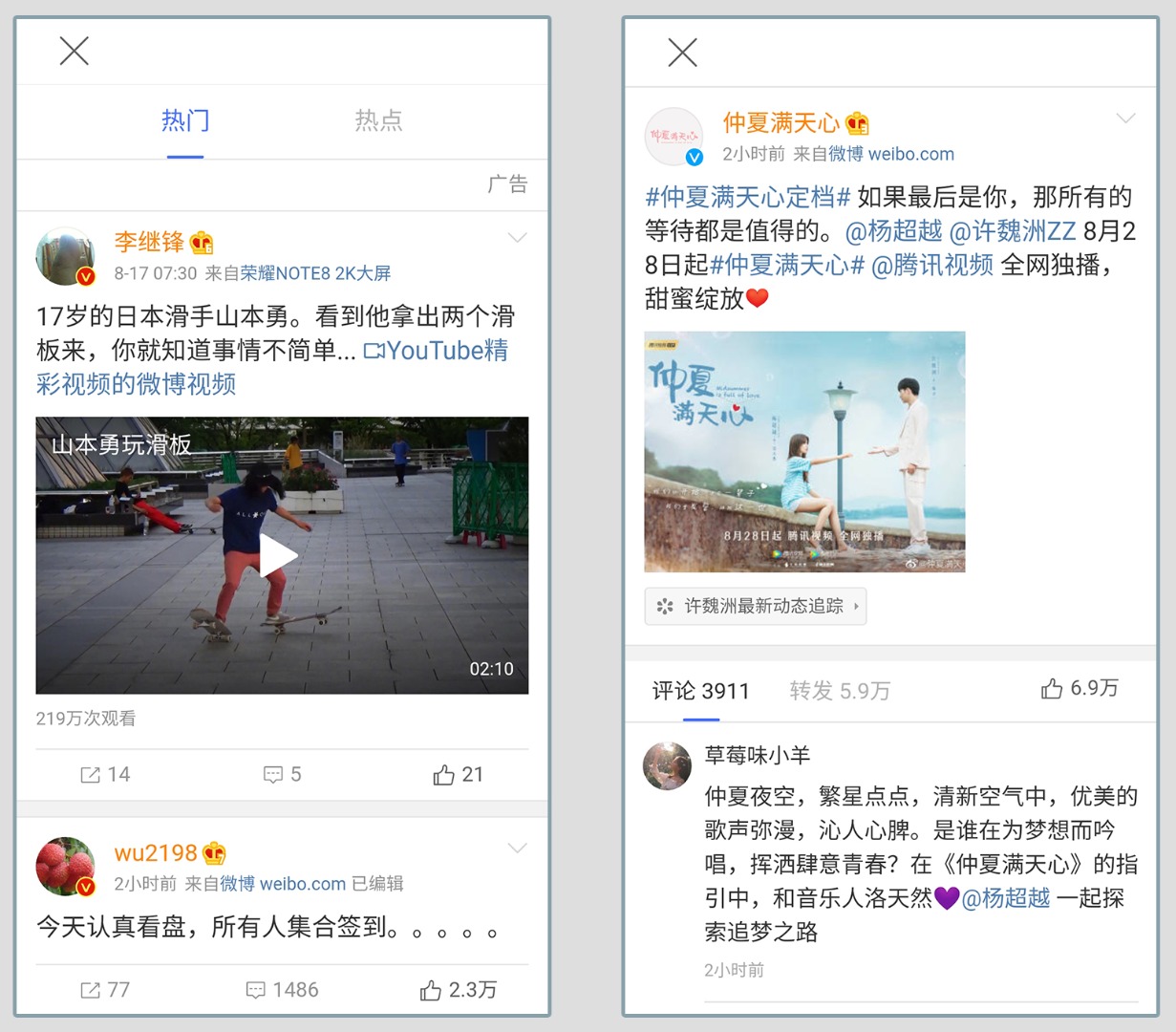 Feed SDK
Document update time: November 30, 2020