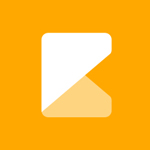 Kongming is a social media data marketing company. It interprets social consumers with data, drives marketing with data, and focuses more consumers on the brand.
Kongming Social Management
Efficient social platform management tool.
Weibo content operation

Get microblog hotspots, fan preferences, and selected materials to facilitate easy microblog content operations.

customer management

Group, comment and export Weibo contacts to easily manage customer information. At the same time, the customer recommendation function can help you obtain high-quality target customers.

Data analysis

The detailed and customizable data analysis report enables you to understand the operation and influence of microblog in detail.

Multi person collaboration

Multi platform and multi account one-stop management, perfect permission configuration and workflow allocation facilitate team collaboration management.

Product Data

Total authorized users: 500000+users, including 17000+enterprise blue V users
Typical customers: KFC, Nestle, Dove, Snickers, Panasonic, Standard Chartered Bank, Intel, Volvo, Taobao, etc
Kong Ming's public opinion monitoring
Listen to the consumer voice of the brand in the social platform, grasp the public opinion of the whole network in real time, interact effectively, quickly warn and effectively control potential crises.
Public opinion display

Monitor keywords or accounts, grasp public opinion trends in real time, and predict public opinion explosion points.

Alarm notification

Alarm in advance to quickly locate public opinion hotspots or crisis sources.

Public opinion processing

Intelligent screening and efficient public opinion processing.

Multi person collaboration

Many people work together to achieve efficient and easy management.

Product Data

Total authorized users: 100+enterprise blue V users
Typical customers: Nike, Shanghai Volkswagen, Costa, Philips, Curious Baby, NBA, Johnnie Walker, etc
Service industry: FMCG, automobile, mother and baby, luxury goods and other industries