OCPC+basic wooden fish+API, creating a new mode of automated full link marketing
2021-08-27 Label: BYD | Automobile promotion |
Marketing Background
As the leader of new energy vehicles, BYD is a high-tech enterprise committed to "meeting people's aspirations for a better life with technological innovation". Faced with the cold car market, risks and opportunities coexist. From 2017 to 2019, the sales performance of China's passenger car market has gradually declined. At the same time, the demand for sales leads of current automobile brands continues to grow, The proportion of effective advertising is increasing.
Marketing objectives
Reduce marketing costs, increase traffic, and improve the efficiency of resource transformation.
Marketing program
Different from the traditional launch mode, in order to achieve the goal quickly, BYD adopts the launch optimization of [full account trusteeship+clue API] to achieve full account trusteeship and liberate manpower; Landing page hosting to improve the jump rate; Thread API, real-time thread rotation.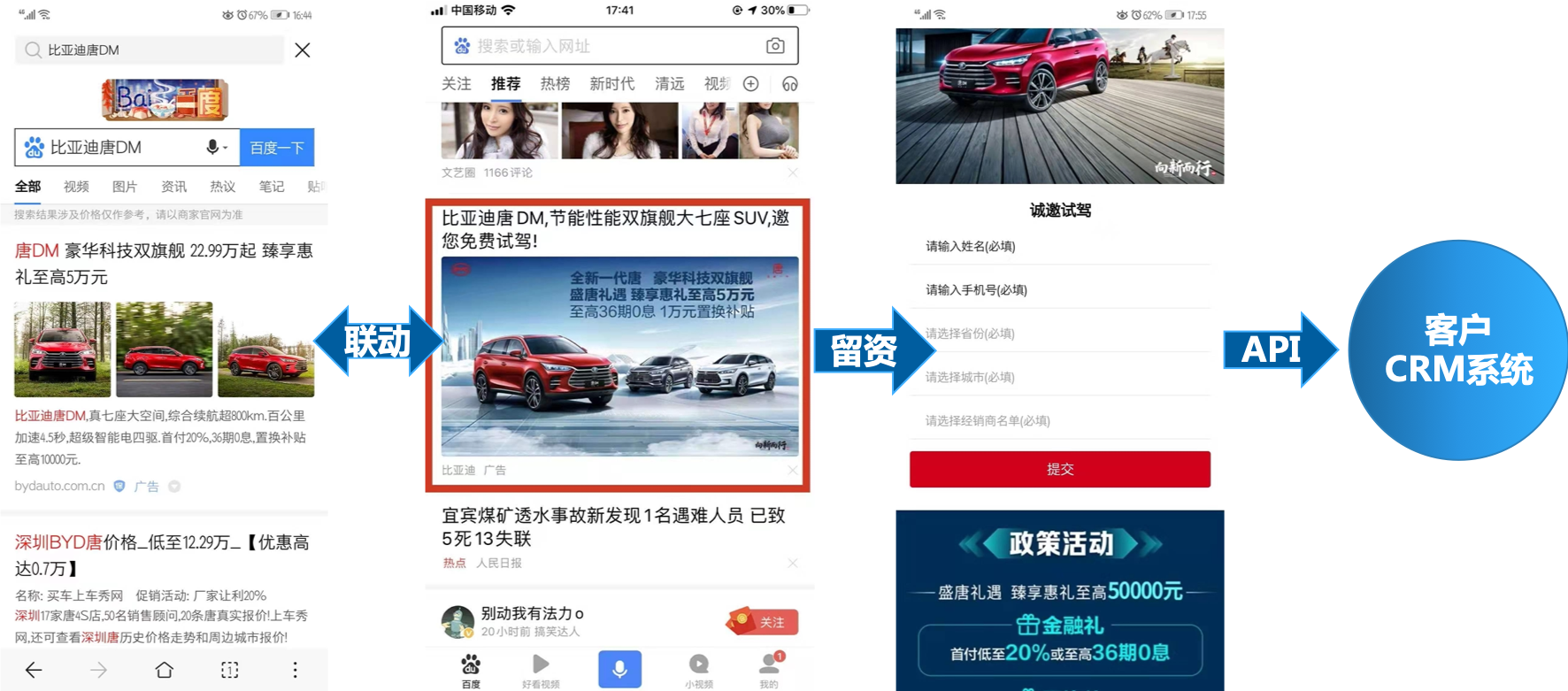 The search oCPC and information flow oCPC are linked together to reach user group A and user B through precise keyword placement and information flow placement. At the same time, we use the basic wooden fish landing page to shorten the user's decision on capital retention through the front form, and then develop a customized CRM system for BYD according to the API interface.
Marketing effect
In July 2020, through the docking of base wood fish API, the conversion rate of clues will be increased by 22%, the cost of clues will be reduced by 75%, and the overall consumption of Q3 will be increased by 27% year on year!