A- A+
Disable WordPress thumbnail automatic clipping function, and upload pictures automatic clipping.
WordPress upload thumbnails, special images and pictures will be automatically proportionally clipped to multiple small images. The purpose is to adapt to image display on different devices. Most of the WordPress themes currently used are adaptive themes. This function is basically useless, and the disadvantage is that it takes up the size of space.
Disable WordPress automatic clipping function
Settings - media - image size all set to 0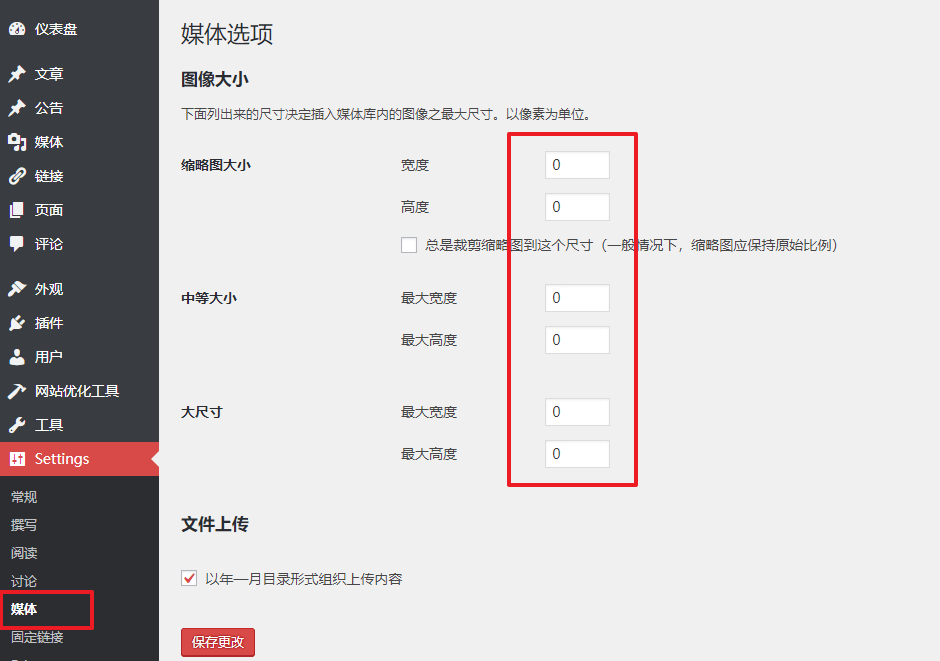 If the above is not completely finished, WordPress will automatically cut a picture file with a fixed width of 768. Open WordPress God mode settings, visit your http:// domain name /wordpress/wp-admin/options.php, press Ctrl+F to search medium_large_size_w in browser, change 768 to 0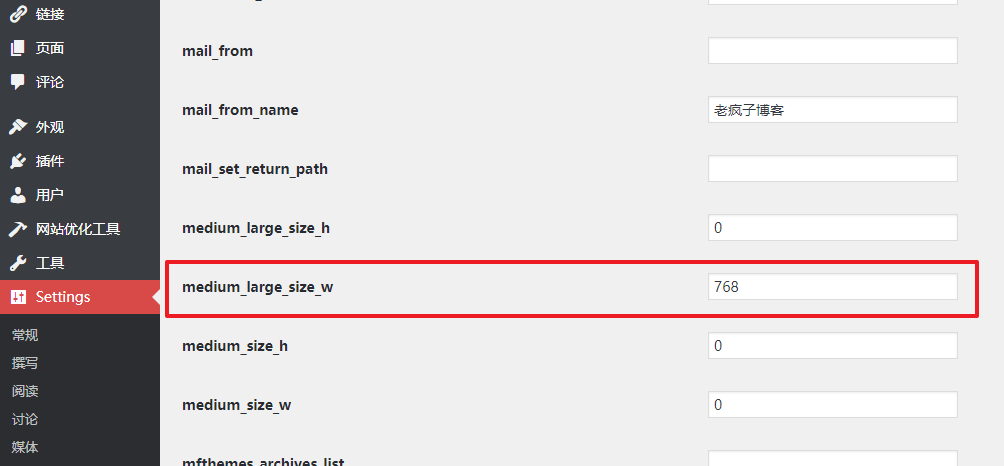 If you upload WordPress, you will no longer automatically cut pictures.
Some themes have functions of automatically trimming pictures.
According to the above method settings, upload pictures will still have automatically cut pictures, this may be because some of the theme code settings. The theme I use is in the "theme folder /inc/functions/post-thumbnails.php" file, which automatically sets the code settings of the thumbnails and annotate them.

You can download the theme file (the theme file is in the WordPress/wp-content/themes folder), download it to the local, and use the IDE editor to open all the.Php files under the theme folder, then search for "add_image_size" and annotate it.