Cousins: Second degree injury, panic for a while, but cheer up soon
On May 24, Beijing time, the Bay Area media reported that since the first round of 25 minutes of the game, the Warriors center Demacus Cousins has been sidelined due to the quadriceps injury. The finals are about to start, and Cousins is one step closer to his comeback.
Today, Cousins took part in the first full training after the injury. He said: "I feel very good, much better than before. I can run and jump on the court and play a light game. I am much better now."
The first half of the season has been injured, and the playoffs began to hurt again, which is a heavy blow to everyone. Cousins said: "The whole season has been crazy. I'm happy to be in the position I am now. If I have the chance to play, I will make full use of the opportunity to make contributions."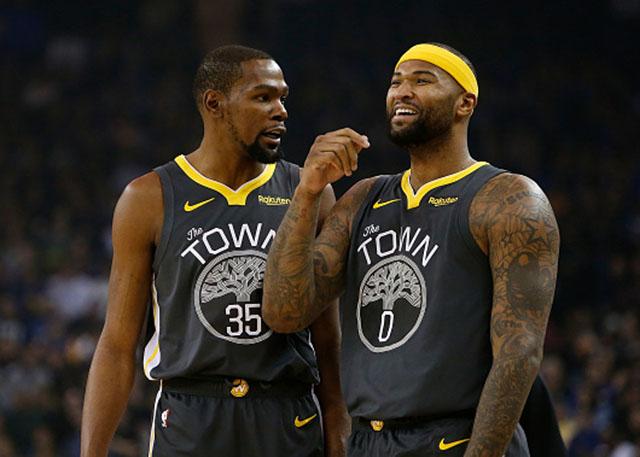 Coach Cole maintains a consistent cautious attitude towards Cox's game state: "I won't say I can't (play), but it depends on the development of the game, the match and his health. I have to see his recovery. Now I have to say that everything is still up in the air."
Cousins acknowledges that, After the second injury, he had panic: "After the diagnosis, I experienced a few days of depression, anger and depression, and then picked myself up. I told myself that it was time to go back to training and start over again. Adversity is just like this, and it can always make you stronger. Achilles tendon tear is one of my darkest moments, and my attitude towards this injury was very strong. Not that it was easy to deal with it, but that I had a better attitude."
Durant and Cousins could not fight, and the Warriors still reached the finals. For the combat effectiveness of his teammates, Cousins expressed his appreciation: "This is a special team. We have experienced low ebbs and blows, but we can always find ourselves and win, which is very encouraging."