Uncle Leonard: I really enjoy leaving the Spurs because of distrust
On May 27, Beijing time, after Coway Leonard led his team to the finals, Leonard's uncle and team spokesman Dennis Robertson gave a telephone interview to Yahoo Sports. In the interview, Robertson praised Leonard's achievements in the Raptors this year and revealed the reason why he left the Spurs.
"We're enjoying the moment," Robertson said, "Many people will say that we have made the right choice, but I am not sure now. I can only say that the best thing we have done is to keep our mouth shut and watch things happen. Ke Huai has handled the pressure from outside very well, and he has focused all his attention on the court. It's really great that he can lead the Raptors to the finals. You know, this is the team For the first time in history, he reached the finals. At this moment, his efforts on and off the court have been rewarded, and my family and I are very happy for him. "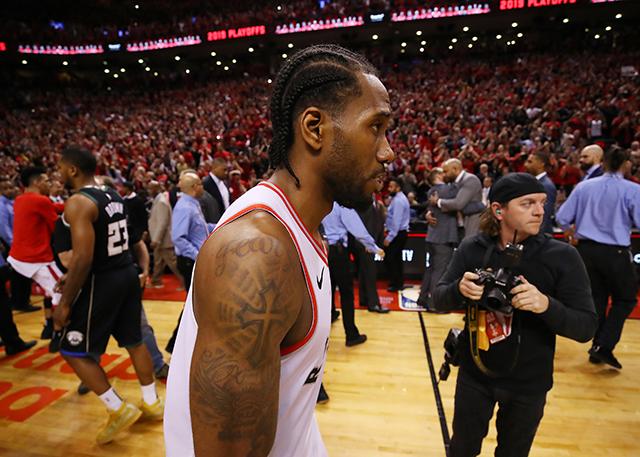 Previously, Robertson never publicly discussed the reason why Leonard chose to leave the Spurs. In this interview, He finally said: "I think the reason for this is mutual distrust. The Spurs didn't believe that Coway couldn't play, so we didn't believe them. Any time a player tells you he can't play, you should believe him. Why did Coway suddenly stop playing? He is a fighter. The team doctor will tell you what you can and can't do, But as soon as Kehuai came on, he had a strong pain, which was a big problem. The Spurs didn't believe him, and our relationship broke down. "
During the off-season of 2017-18 season, Leonard submitted a transaction application to the Spurs and expressed his wish to return to his hometown Los Angeles to play. But in the end, Leonard was sent to the icy Toronto. Robertson revealed Leonard's mental journey at that time: "When you are traded to a place you don't want to go to, you certainly won't accept it at the beginning. It has nothing to do with Toronto. Toronto is a beautiful city, and Kehuai has a high opinion of it. This is a kind of inner feeling, which is human nature. But as time goes by, you will shift your attention and focus on how to improve your performance on the court. Now, I We enjoy the process and look forward to the finals. "
At the end of the interview, Robertson inevitably talked about Leonard's whereabouts this summer: "Now, there is a chance to win the championship in front of us, and we don't need to think about anything else. When the season is over, we will naturally think about what we should think about. We only enjoy this moment, this year is really beautiful for us."