A ball star was suppressed by two rounds and lost three games in a row
In the best lineup announced early this morning, the letter Ge pushed Leonard and Durant into the team for a while. A few hours later, Leonard, who was injured, taught Brother Alphabet a good lesson in Tianwangshan in the playoffs. Compared with the second round of small card's 35 points, 7 rebounds and 9 assists, the letter brother's performance was completely inferior.
At the beginning of the game, Brother Alphabet was trying to make the previously depressed Brogden and Bradshaw find their form. The Bucks made a perfect start of 16-4 after he and Bradshaw completed the empty catch basket. In the next section, Brother Alphabet showed his European step layup again, and his dunk was too fierce, but he hit the basket instead. When being deliberately ignored by the opponent's outside line, Brother Alphabet can also respond with three points.
The two sides began to get into a scuffle in the second quarter, and it was difficult for anyone to open the score. In a counterattack, under the joint interference of Leonard, Danny Green and Ibaka, Alphabet still smashed the ball. When running to the back court, Brother Alphabet showed a ferocious expression.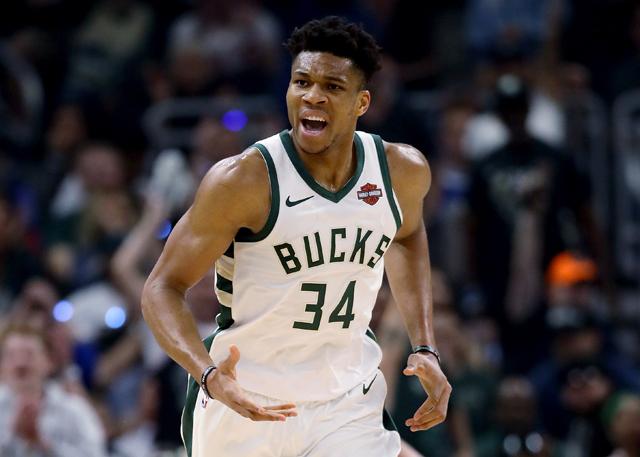 Raptors' strategy to defend Brother Alphabet is to fill the restricted area and not give him a sprint distance. This made Brother Alphabet, who had a short projection, tied his hands and feet. After cooperating with Middleton in high and low positions, Brother Alphabet hit the basket on top of the small card, and the Bucks once led by 12 points. But with a small card, the Raptors are no longer the soft footed shrimp that could not fight hard in the past.
As a top player, Leonard showed his spirit of being a man in a hostile environment, scoring 15 points and 3 assists in the fourth quarter. However, Brother Alphabet's contribution was quite limited. The Bucks were 5 points behind with 3:59 left at the end of the quarter. At this time, Brother Alphabet hit a three-point shot to stop the team's bleeding. He tried to dive in a single defense small card, but failed. Compared with the calm and calm of the visiting team, the letter brother who experienced the division final for the first time was confused.
This is the Bucks' first three consecutive defeats this season, and also their most dangerous one. I haven't found a way to break the Raptors for three consecutive games. It's really hard for Brother Alphabet to turn over. There are also cases of 2-3 falling behind and finally turning over in history. Now is the time to test the quality of the letter giant.