Iguodala: The career of complete physical recovery has come to an end
On May 26, Beijing time, Warrior player Andre Iguodala received a media interview. The details are as follows:
Q: How does your body feel?
Andre Iguodala (hereinafter abbreviated as AI): OK
Q: Has it recovered to 100%?
AI: Yes
Q: Is G1 in the finals no problem?
AI: God bless, hope not
Q: It seems that you have set more traps in defense and received good results. What factors make the defense traps so efficient?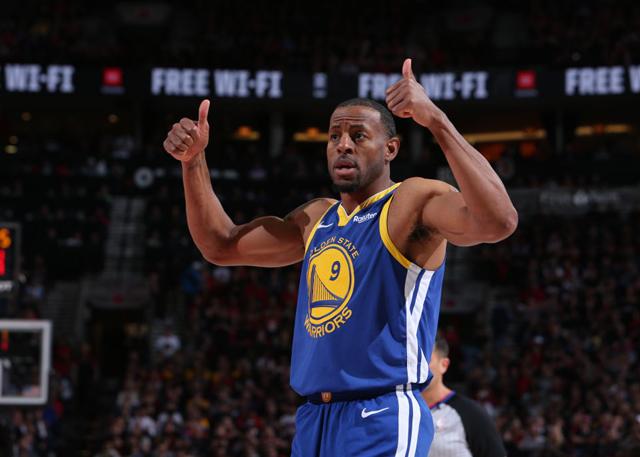 AI: Work hard and focus.
Q: Are you Rasheed Wallace today?
AI: What do you mean?
Q: He likes to answer each question briefly, or repeat the same answer all the time.
AI: Do you want me to say more? I find that when you say something, it will let you find the headline, and people will extract a paragraph from what you say. Not you, but people. So I try to explain it simply, not short.
Q: Is it a leg injury caused by a certain round?
AI: At least because of playing for a long time and overuse, that's all. Inflammation is caused by overwork, and also because I am old.
Q: But you look very young.
AI: You can say that you are old but look young, or you are young but look old. You can say whatever you want. We have very good trainers, but we have played five very, very long seasons, and injuries are bound to occur. But my career is coming to an end, so I don't care. There is still a difficult series to play ahead, and I will enjoy it. Anyway, I am going to retire soon.
Q: When will your career come to an end?
AI: Soon.
Q: I thought you would renew a new contract after the expiration of this contract. Now you have changed your mind?
AI: No, I never change my mind. If I want, I can sign for another year.